SNACK DRIVE
The Meridian Library Foundation will be hosting snack drives throughout the 2022-2023 school year to support the efforts of the Meridian Library District to alleviate childhood hunger. All snacks collected during our Snack Drives will be provided to youth using the Bookmobile Food Pantry in low-income communities, and those attending MASH (Meridian After School Hangout) at the Cherry Lane Library.
For more information about our Snack Drive, and upcoming dates, please visit supportmld.org/snacks!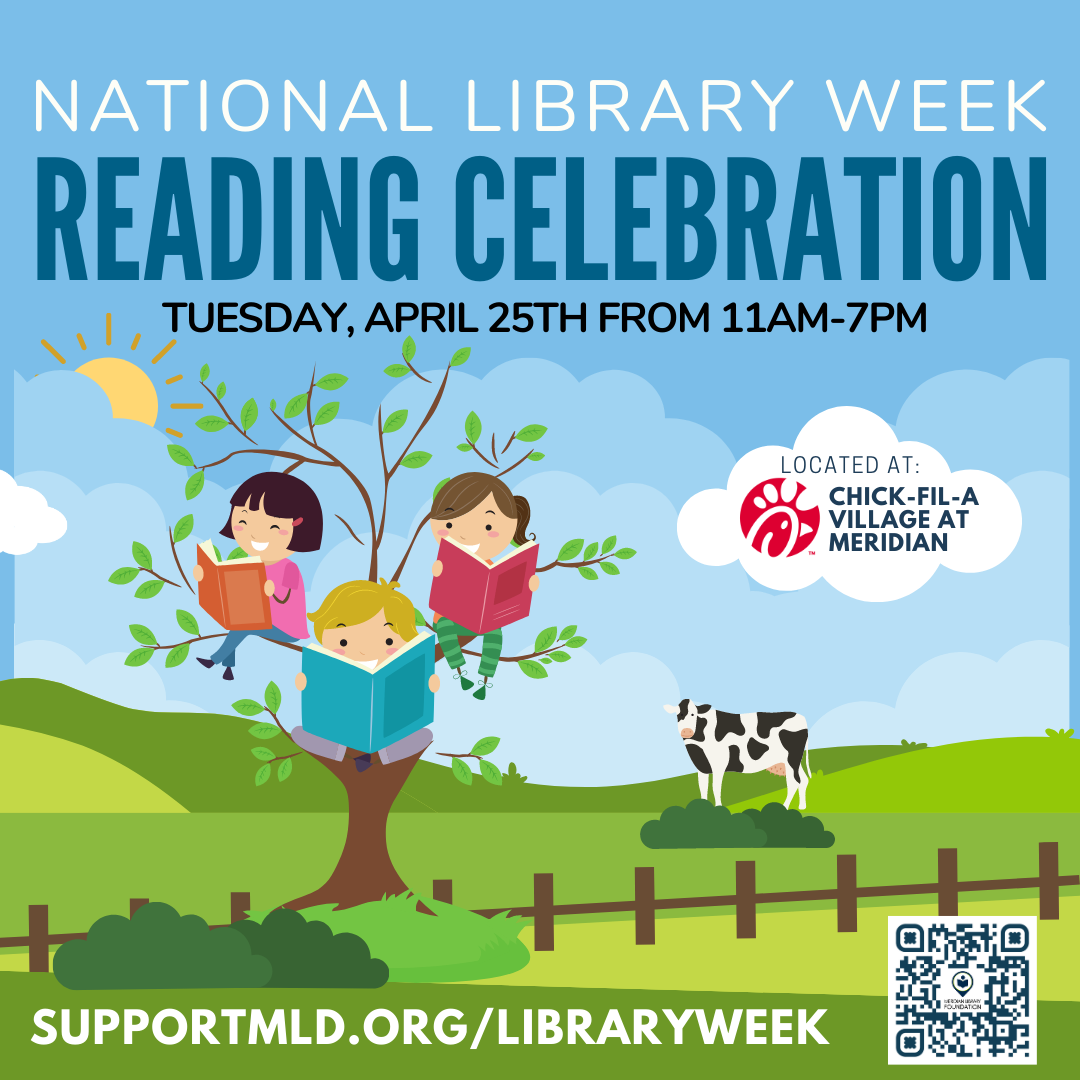 NATIONAL LIBRARY WEEK
READING CELEBRATION
National Library Week is an annual celebration highlighting the valuable role libraries, librarians, and library workers play in transforming lives and strengthening our communities.
Find out how we'll be celebrating this event at supportmld.org/events!

IDAHO GIVES
May 1-4, 2023
Idaho Gives is a week of giving designed to bring the state together, raising money and awareness for Idaho nonprofits.
This year the Foundation will be raising funds to support the Meridian Library District's Bookmobile with repairs & new supplies.
Find out more about our Idaho Gives project at idahogives.org/organizations/supportmld!

ORCHARD PARK GALA:
GRAND OPENING CELEBRATION & FUNDRAISER
We are currently seeking community partners to sponsor this event and/or donate items for our Silent Auction. All donations received by the Foundation will support the Meridian Library District. For more information on sponsorship & silent auction donations, please email foundation@supportmld.org.
MERIDIAN LIBRARY FOUNDATION
© Copyright 2023 Meridian Library District Foundation, Inc.