This year the Meridian Library Foundation is raising funds to purchase Early Literacy & Sensory Room Installations at Meridian Library's new Orchard Park branch (anticipated opening early 2023). While the
Plant Facility Levy Funds
contribute to the construction of the space, they do not cover the collections, technology, or material resources. Without outside funding from grants and donations, those resources are limited to what the library can afford through its general operating budget. When you donate to the Meridian Library Foundation, you are directly supporting these enhancements and increasing the value of the library services to your community.
While the current library budget can focus on construction of the space, an additional $62,163 is needed to fill the Sensory Room & Early Learning spaces with learning panels, reading havens, fiber optic curtains, and other digital learning & calming installations.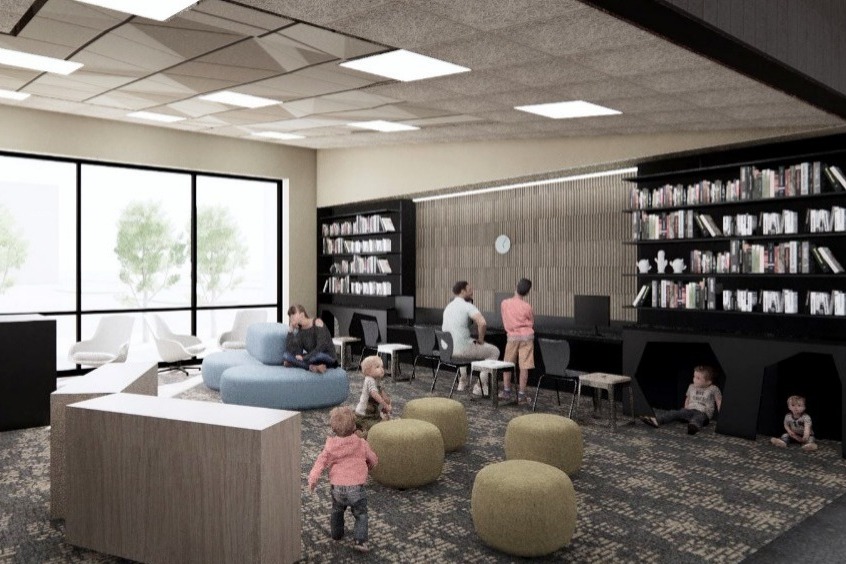 images courtesy of CSHQA and MSR Design
a $25 gift helps fund Sensory Room lighting and other fiber optics
a $50 gift helps fund yoga balls and other early learning manipulatives
a $100 gift helps fund installations like sensory wall bubble panels
a $250 gift helps fund installations like reading havens with floor mats
a $500 gift helps fund digital installations like fixed iPads
a $1000 gift helps fund large interactive early learning installations or marble wall panels
We thank YOU for helping to fill the Sensory Room & Early Learning Spaces!
* Meridian Library Foundation is a 501(c)(3) nonprofit organization. The Idaho Charitable Solicitation Act prohibits false, deceptive, misleading, unfair, or unconscionable acts or practices in conducting charitable solicitation in Idaho. Charitable Solicitation Registration is not required in Idaho. If you live outside of Idaho and wish to make a donation to the Foundation, please contact foundation@mld.org so we may obtain the appropriate registration for your state.
MERIDIAN LIBRARY FOUNDATION
© Copyright 2022 Meridian Library District Foundation, Inc.