Anticipated opening: Spring 2022.

This 15,000-square-foot branch will be located in the Orchard Park commercial development project and will have a universal design for all people (specific focus on those with special abilities and early literacy); 24-hour holds access & drive-up book return; hands-on learning lab (creative space & after-school programs); as well as community spaces to meet & connect.
Construction 8.29.21
Construction 9.27.21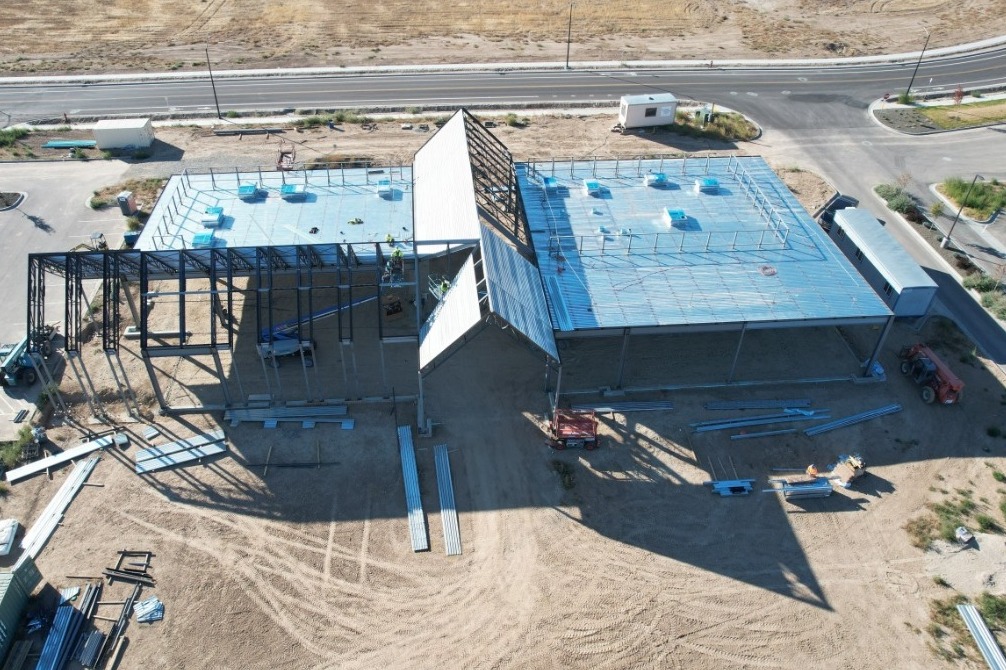 Construction 10.25.21
How can you support the Orchard Park project?
Thank you to the Greater Boise Rotary Foundation for generously awarding the Meridian Library Foundation a $3000 Small Grant for a special youth collection for Orchard Park that includes materials like the Social Thinking Curriculum (that teach self-regulation, social-emotional skills, & more) for parents, caregivers, and educators of children with various special needs and abilities.
The Meridian Library District also pledged to earmark $3000 for this special collection for a dedicated total of $6000 for this "Special Needs Book Collection".
MERIDIAN LIBRARY FOUNDATION
© Copyright 2021 Meridian Library District Foundation, Inc.